Little Chestnuts Day Nursery & Pre-School
Nursery in Bletchley
Nursery & Pre-School Manager: Emma Farmer
Nursery & Pre-School Deputy Manager: Lauren Davies
Opening Hours:
8:00 am – 6:30 pm
Address:
St Georges Road, Bletchley,
Milton Keynes, Bucks, MK3 5EN
Nursery Tel:
01908 643539
Enquiries Tel:
01908 209215
Nursery Ages:
6 weeks to 5 years
Wraparound Care:
3 years to 12 years
Grants:
We accept funding for 2 year olds and the 15 and 30 hour preschool grants. Click here for our 30 hours eBook.
Teaching :
Download our eBook 'Planning in the Moment', our teaching style that increases child development.
Registration Form :

Download and fill out a registration form and email it to our enquiry support vickiwillis@kidsplaychildcare.co.uk

Next Open Day:
Our next open day is Saturday 4th December register your interest here
Outstanding Ofsted Report
We are thrilled to announce that Little Chestnuts received an Outstanding Ofsted rating in their latest 2021 report. Click the link to view the full report. EYR Inspection Report EIF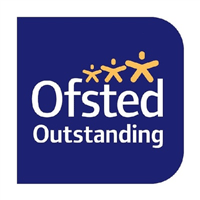 COVID-19 Measures
Additional COVID-19 measures have been rolled out to ensure the safety of parents, children and staff .  You can read more about the full COVID-19 measures here.
Please click here to see our latest parent Q&A's, which should help you with any queries you may have.
About Little Chestnuts Pre-School & Day Nursery in Bletchley

ADJACENT TO CHESTNUTS PRIMARY SCHOOL, BLETCHLEY
Little Chestnuts Day Nursery & Pre-School is a nursery in Bletchley, Milton Keynes, open Monday to Friday from 8:00 am to 6:30 pm.
Embracing nature-based play, the Nursery and Pre-School rooms boast free-flow access to our gardens, whilst inside children have plenty of natural resources.
Children are encouraged to grow their own flowers, play in the mud kitchen and go on bug hunts. Whilst indoors they can play with wooden toys and 'real' vegetables in the play kitchens.
Throughout the week there are a lot of activities for children to choose from. Weekly, we run Mini Striker session to encourage co-ordination and Pre-schoolers also attend our Forest School sessions. Taking place at The Childcare Hub, children build campfires, climb trees and build dens.
As you would expect from a quality Nursery and Pre-School, all menus are prepared by a nutritionist, freshly prepared and meets the Red Tractor food standard.
Working with parents and carers
To help build relationships with you and your child, you will have a designated key person at Little Chestnuts Day Nursery and Pre-School.
In between formal reviews, they will provide your daily updates. Our formal reviews tracking your child's development, happen monthly in the baby room, every 5 weeks in the Toddler Room and every 10 weeks in the Pre-School room.
Should your child require additional support for special education needs, disabilities or speak English as a second language, please ask how the team can help.
We also accommodate the 15 and 30 hour government grants at our nursery in Bletchley.
Click Here to download our free eBook on 30 hours.
Nature Based Play
At Kids Play we believe learning should be an adventure, which is why our learning is based around nature-based play!
Our nursery in Bletchley, you'll see children play with natural wooden toys, use real vegetables in our role play areas and create outdoor inspired arts and crafts. Watch our video below to see why we embrace nature-based play!

Reviews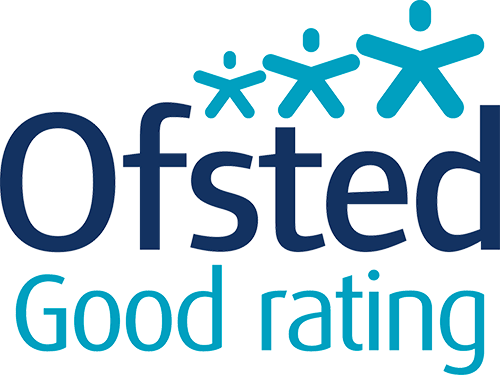 All our Day Nurseries & Pre-Schools are Ofsted registered. Our Little Chestnuts Day Nursery and Pre-School were last inspected in September 2016 and received a 'Good' rating.

Here at Kids Play having a strong parent partnership is vital. Here's what some of our Little Chestnuts parents had to say about the Day Nursery & Pre-School.
Rich Learning Environment for all ages
Nature based play grows confidence, social skills and self esteem.