Find your nearest Nursery or Pre-School
Simply enter your Postcode or Town into our search facility to find your nearest Kids Play Nursery and click Find.
Register for Enrolment Week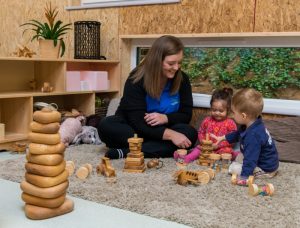 Attend our Enrolment Week between 21st - 25th January. Explore the Nursery, meet the team and see how we embrace nature-based play. Register your attendance
here
.
About Us
Welcome to Kids Play Day Nurseries and Pre-Schools.
We have 8 OFSTED registered Day Nurseries and Pre-Schools throughout the South East of England, including venues in Milton Keynes, Bury St Edmunds, Brent Cross and St Albans.
Within each childcare setting, we have highly qualified and caring staff, stimulating environments, freshly prepared healthy meals and structured early years learning with an emphasis on play. Plus with regular contact from a nominated key person, you'll be kept fully up to date of your child's progress.