Care & Education
Babies & Pre-Toddlers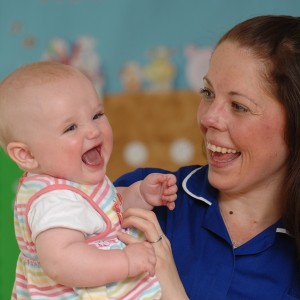 In every one of our Day Nurseries & Pre-Schools, we have nurtured a safe, caring and stimulating environment within our purpose built Baby and Pre-Toddler Rooms. We use movement, sound, colour and touch, while babies are encouraged to explore, develop and above all, enjoy their nursery atmosphere. We also have dedicated baby outdoor areas for your child to enjoy and they will receive freshly prepared healthy food, with all milk bottle feeds made by senior staff members.
We strive to mirror the childcare you give your child including the feeding habits, nappy changes and sleep routines. This is made possible through regular contact with your child's qualified and experienced key person.
Toddlers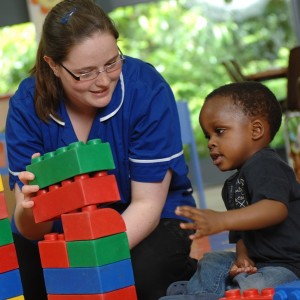 Whilst maintaining a caring environment at Kids Play Childcare, every activity in our Toddler Rooms is considered a learning opportunity. These are more structured than the Baby Room activities but are above all, fun and stimulating. Within each of our Day Nurseries and Pre-Schools, toddlers are encouraged to build self-confidence, develop their language skills, undertake creative play and learn to relax at story time.
Your child's experienced nominated key person will also work closely with you to mirror the potty training routine you use at home and match your childcare process as closely as possible.
The Toddler Rooms at each Day Nursery & Pre-School also benefit from a quiet area for sleeping/rest with additional access to gardens and outdoor learning environments.
Pre-School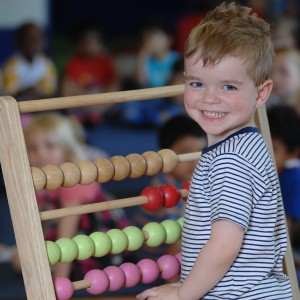 At Kids Play Childcare our aim within our Pre-Schools is to ensure your child is ready for mainstream school. Our staff, many with Early Years Professional Status and qualified up to degree level, follow the key areas of the Early Years Foundation Stage. The structured programme of activities is rich and varied and includes music, science experiments, creative play, gardening and more. Your child's day is full with learning experiences.
The type of teaching is enormously varied. At every Day Nursery & Pre-School, we combine both adult-led and child initiated activities to encourage independent learning and motivate children to link together their areas of development. The children in our Pre-Schools also have access to gardens and outdoor learning environments too.
Graduation and beyond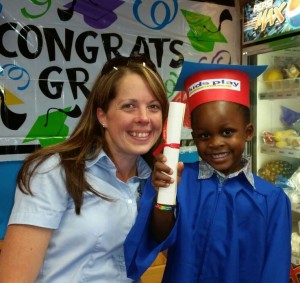 Whilst we hate to say goodbye to our children leaving the Pre-School to start School, Kids Play Childcare ensure it's undertaken in style with a fun and exciting graduation ceremony held within the Nursery. It is a lovely occasion for all the family to enjoy and includes a graduation service (complete with little gowns and hats), a children's concert service, BBQ and children's entertainer.
We hope to this won't be the end of your child's time with us as and that we can provide a smooth transition into our Activity Day Camp settings or Breakfast and After School clubs.
OFSTED
At Kids Play Childcare, we take great pride in our OFSTED results, to access the reports of one of our nurseries you can either click on the link within each nursery page or click here to learn more. Our commitment to providing the best childcare and education means that many nurseries in our group have achieved 'Outstanding' results.