With technology being a major part of our modern lifestyle and being so regularly available to us through computers, TV's, smartphones, tablets and video consoles, there has been research evidence on how the amount of screen time can influence our health, especially those of younger children.
The World Health Organisation (WHO) recently stated that children especially those under the age of 5 should spend a lot less time viewing screens. It is crucial that young children are more active in play and experience our great outdoors, instead of being restrained in seats such as prams, car seats or sitting on the sofa.
How much screen time & physical activity is an acceptabl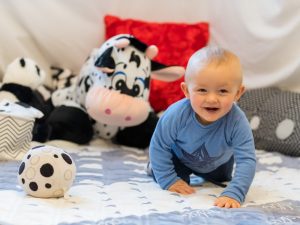 e amount? 
The WHO has recommended guidelines on how much physical activity and screen time that children should have.
Screen time is not recommended for children under the age of two. Non-mobile children should be encouraged with 'floor based' activities and tummy time for them to continue to be active.
From the age of 2 to 5 years old, children should have no more than 1 hour per day of screen time. Whilst recommended guidelines for physical play and activities throughout the day is 3 hours.
When children grow older and are in more control of their own actions, specifically children under 10, it is recommended to limit screen time to 40 minutes followed by a 1-hour break. Give your children a five-minute warning before their allotted time is up and take away future screen time if they do not switch off when asked.
What are the benefits of reducing screen time?  
Reducing and sometimes even eliminating screen time altogether for children under the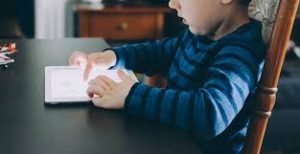 age of the 5 can help to support children in becoming healthy adults. To help support the development and growth of younger children, exposure to physical activities can play a pivotal role in improving mental health, wellbeing and reducing childhood obesity.
Evidence has shown that if sedentary behaviour, physical activity and sleep habits are established early on in a child's life then it will help form a routine for children from the start of their early life through to adulthood.
By forming these habits early on, especially with children under the age of 5 it will help support and create quality habits that will suppress obesity and other diseases in adolescence and adulthood life.
For more information and further guidelines on the importance of physical play and screen time please visit the links below.
Further information
https://www.rcpch.ac.uk/resources/health-impacts-screen-time-guide-clinicians-parents
Back to Articles