Parent Portal
Welcome to the Kids Play Childcare Parent Portal.
On this page you will find essential information regarding your child's development as well as informative downloads for parents to read and activities to enjoy with the family at home.
Click the list below to find out more about:
---
Interactive Learning Diary
Staying informed about your child's educational development at Kids Play has never been easier, with the introduction of Interactive Learning Diaries across all of our Day Nursery and Pre-School settings.
Please click here to log into the Parent Portal to see your Child's Interactive Learning Diary

What is an Interactive Learning Diary?
This educational reporting and assessment tool is used in Nurseries and Schools around the
U.K. and worldwide, and we are now pleased to be able to offer it to our parents too. The functionality of this unique system allows children, parents and teachers to work closely together which is highly beneficial for your child in so many ways.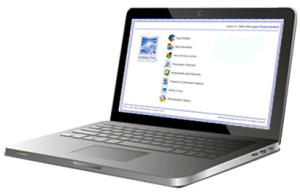 With your secure password access to the 'Parent Portal' via the Interactive Learning Diary website or App, you can not only observe your child's learning diary and discover which parts of their curriculum they are working on, you too can send in observations of your child's activities from home. Sports, hobbies and family excursions can all create exciting new learning experiences for children and can greatly assist in their educational development.
How does it work?
The Parent Portal system pulls information directly from the Interactive Learning Diary, and is updated in real-time throughout the day. When parents log in they will be able to access their child's observations and
outcomes, together with any photographic evidence and also access, reports and upload observations made at home.
Download the App for your phone
Click the links below to download from Apple iTunes or Google Play.


FAQ:
---
Family Essentials
---
Policies
Please select the policies from the list below which you would like to know more about.